Gear School: Ultralight Packs
Shop smarter, hike farther with this guide to the guts of today's lightest load haulers.
ULTRALIGHT PACKS 101 | BUY, USE, FIX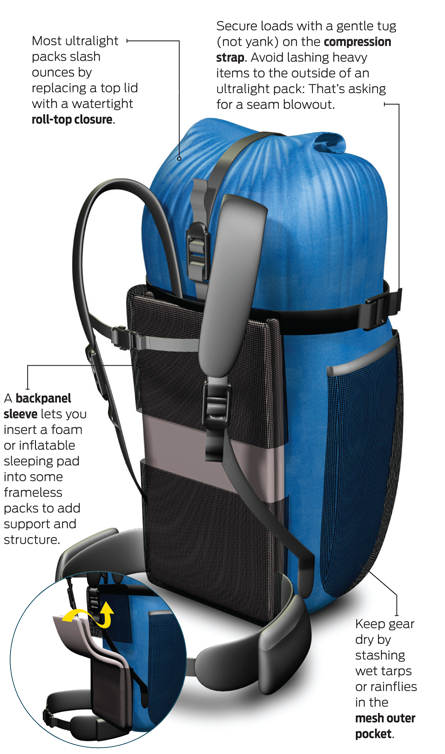 ULTRALIGHT PACKS 101 | BUY, USE, FIX
BUY

You're ready for an ultralight pack once you get your base weight (all gear minus food, water, and fuel) under 15 pounds. As with traditional packs, your primary considerations still come down to weight vs. comfort and durability. Consider these options:
Fabric Go for silnylon (ultrathin nylon impregnated with silicone) if you're a true ultralight zealot; it's waterproof and 50 percent lighter than alternative fabrics, but not as tough. Dyneema-reinforced nylon (strengthened with high-tenacity threads) is slightly heavier and pricier than silnylon, but more abrasion-resistant.
Support Frameless packs are lightest; a midsize model can weigh as little as five ounces. Most frameless packs let you insert a sleeping pad for more support–but even then, they won't carry more than 25 pounds comfortably. Slightly heavier packs (up to about a pound and a half) add thin aluminum stays for more structure with loads up to 30 pounds.
USE

No surprise: Ultralight packs require TLC. Here's how Justin "Trauma" Lichter, a noted ultralight fanatic who has hiked more than 20,000 miles since 2002, keeps his pack from falling apart.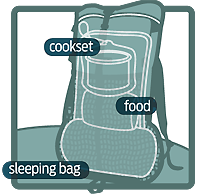 First, line the pack with a heavy-duty garbage bag to keep gear dry in case of rain. Tuck your pad into the backpanel sleeve, or roll it up, insert it, and let it expand inside the pack (add a few puffs if it's inflatable). Then load gear. Some hikers prefer heavy gear at the bottom; others favor a traditional approach (see above right). Experiment to find the right method for you.
Pack clothing and other soft gear against your back and around the perimeter to keep sharp items from rubbing against the fabric.
Be careful with your pack on the trail, especially if it's silnylon. Don't drop it, sit on it, or bushwhack recklessly.
FIX

Repair tiny holes or rips in silnylon packs with McNett Sil Fix; use Seam Grip for all other fabrics ($6-8; mcnett.com).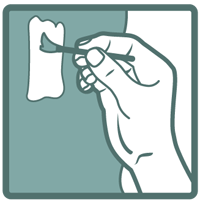 Reinforce large swaths of high-wear areas (like pack bottoms) with a thin layer of Sil Fix or Seam Grip. Coating the inside of the pack is best for aesthetics; add a layer to the outside if abrasion is excessive.
Repair a seam blowout by loading the pack so the shape is filled out but seams aren't bulging. Trim loose threads and smooth a thin line of Sil Fix or Seam Grip down the damaged seam with your finger. If the seam has completely separated, stitch it first, then spread adhesive into the seam and the area a half of an inch beyond it.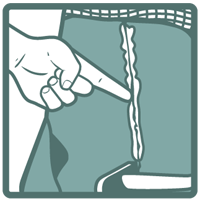 Cu­ben fi­ber; noun

The next big thing in superlight fabrics is this dense crosshatch of Spectra threads laminated to a mylar membrane. Strong and pricy, it requires expert craftsmanship to make durable seams. The only maker we've found is Zpacks.com; its 4.3-ounce Blast ($120, 3,200 cubic inches) is lighter than a bag of chips.
Where to buy

Most niche ultralight packmakers sell online, not in stores. Start browsing at gossamergear.com, sixmoondesigns.com, ula-equipment.com, mountainlaureldesigns.com, equinoxltd.com, and granitegear.com.
Beta

Learn from the true ultralight experts–our readers–on the ultralight forum at backpacker.com/community.