Gear School 2009: Tents
Mend a broken pole, fix leaky seams, and get rid of that musty smell.
Fast Fixes…At Home

Problem Mold; musty smell

Solution Mildew and fungus aren't just unsightly: They destroy waterproof coatings. Dry your tent before packing up, then again at home. Too late? Remove mildew by scrubbing with a soft brush and non-detergent soap, then with a mixture of 1 cup salt, 1 cup concentrated lemon juice, and 1 gallon hot water. Dry in the sun, peel off any damaged coating, then apply a sealant (such as McNett Tent Sure, $7) to damaged areas.
Problem UV degradation

Solution Sun can cause fabrics to stiffen and coatings to peel–especially at altitude. Prevent damage with Granger's Spray-On UV Waterproofing ($14, altrec.com).
Problem Leaky seams

Solution Apply Seam Grip ($6) to all seams inside the tent–including guyline attachment points. "The most common point of entry for water is where webbing attaches to the canopy, like at clips, guy-outs, and stake-out points," says George Farkas, product manager for McNett. "Webbing wicks water through the fabric, and before you know it, the dripping starts." Farkas suggests applying a thin bead of Seam Grip across each piece of webbing, right where it exits the tent fabric. The sealer will act like a dam to prevent water from seeping in.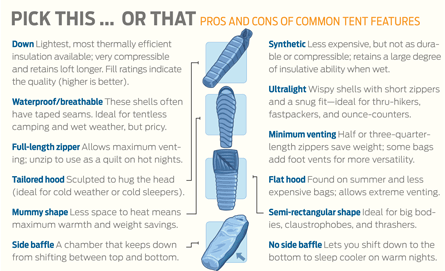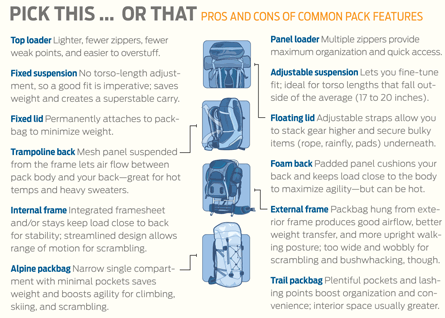 Fast Fixes…In the Field

Problem Rips in tent body

Solution These can spread quickly, so repair ASAP. Andrew Day, Kelty's tent product manager, recommends covering rips with tape from Coghlan's Nylon Tent Repair Kit ($5, coghlans.com). Clean and dry the area, and trim loose threads. Cut a patch with rounded edges (to prevent peeling) that extends 1/4-inch beyond the tear on all sides. Pull torn edges together, apply patch on the inside (where it's protected), and smooth from the middle out.


Problem Condensation

Solution Create a venting system. Open the bottom of a door at one end and the upper part at the opposite end. Tighten guylines to keep the fly from touching the walls.
Problem Broken pole

Solution Fit a small metal sleeve (found in most repair kits) over the break. Reinforce with duct tape.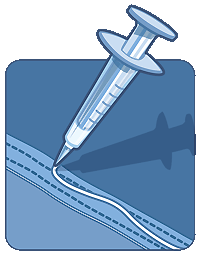 TENT SELECTION TIPS: 3 SECRETS FOR DECODING THE NUMBERS

1. Floor space Check the dimensions, not just square footage. Tall guys need a longer layout; stout hikers, more elbowroom.

2. Peak height Headroom depends on the wall slope (hubbed or short "eyebrow" poles often mean steeper sidewalls). Tents with consistent headroom from end to end are great for foul-weather card games. Ultralight designs–often low-ceilinged or sloped at the foot–are better for sleeping than sitting.

3. Vestibules Consider shape: High-roofed, rectangular designs offer more dry storage and a safe place to cook in wind and rain.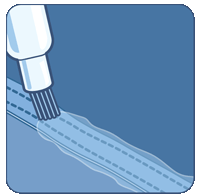 No-Brainer Guy-Out

Forget fancy knots and rigging systems: Buy an MSR Cord Tensioner Kit (12 pieces for $13, gearx.com). Attach a guyline to your tent and weave the other end through the figure-8-like device. Pull a loop of cord through the widget, plant your stake through it, and slide the tensioner up to tighten.
WHEN TO CALL AN EXPERT

Delaminated seam tape and broken zippers are worth fixing. Best bet: Contact the tent manufacturer–most have in-house repair facilities. (Tip: Save your tent receipts!)
WHEN TO CALL IT QUITS

Heavy mildew is impossible to eradicate without damaging tent fabric; there's no fix for a brittle or cracked fly that's suffered extreme UV damage.