Gear School 2009: Sleeping Bags
Save your down, seal up tears, and get ready for wet weather with the all-inclusive guide.
Fast Fixes … At Home

Problem Grungy bag

Solution The repair pros at Sierra Designs say to use a large, front-loading washer (never a top-loader), the gentle cycle, cold water, and a mild soap. Try Nikwax Down Wash for down bags ($9, nikwax.com) or ReviveX Synthetic Fabric Cleaner for poly fills ($8, mcnett.com). For down bags, add a few tennis balls to the dryer to break up sodden insulation clumps. Be patient: It might take a few hours. Go to backpacker.com/sleepwash for a video tutorial.
Problem Loss of loft

Solution You'll never fully refluff a flattened bag, but you can prevent loft loss. "Don't store your bag in its stuffsack," says Chris Hilliard, Mountain Hardwear product manager for bags. "Compression will degrade the performance over time." Between trips, store it in a large cotton sack or pillowcase, hang it in the closet, or lay it under your bed.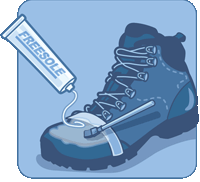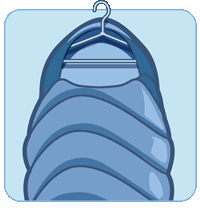 Problem Shell wets out

Solution If your bag's DWR (durable water repellent) treatment has worn off, spray it with ReviveX Water Repellent for Outerwear ($8), then give it a spin in the dryer on low heat to help the spray set.
Fast Fixes … In the Field

Problem Escaping feathers

Solution "Don't pull them out; it'll create a bigger hole," says Hilliard. "Gently push the quill back in and massage the shell so it will self-seal."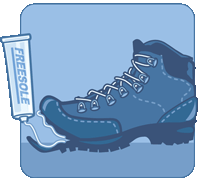 Problem Dampness

Solution "Air out your bag each day," says Phil Mesdag, Sierra Designs product manager. "Your body generates moisture, so turn the bag inside out and expose it to air and light while you pack up."
Problem Wet weather

Solution Short answer:waterproof stuffsack. Other options: Use a pack cover or stuff bag into a heavy-duty garbage sack.
Problem Tears and holes

Solution Use nylon repair tape, such as Kenyon K-tape ($3, kenyonconsumer.com). "Avoid duct tape–the sticky glue makes permanent repair more difficult," says Mesdag. Once back home, send your bag to the manufacturer for a permanent repair.


WHEN TO CALL AN EXPERT

For extensive tears, broken zippers or drawstrings, or to restuff a down bag with more feathers, consult the manufacturer or Rainy Pass Repair (rainypass.com).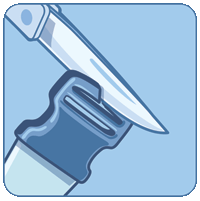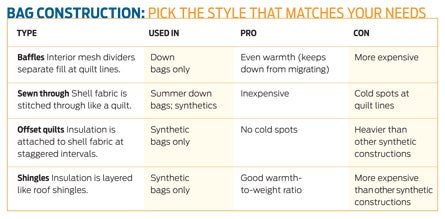 WHEN TO CALL IT QUITS

Replace your synthetic bag if it is considerably flattened (lost loft). Down bags are toast if the baffles blow out and feathers migrate throughout the chambers.