Gear Review: Big Agnes Hager House Tent
This three-person tent can be pitched in a variety of ways, depending on your trip.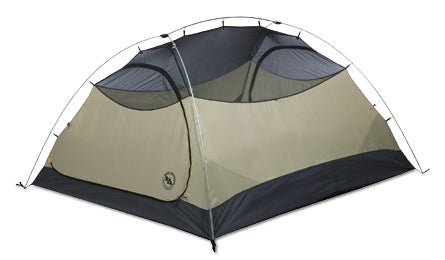 Big Agnes Hager House (Courtesy Photos)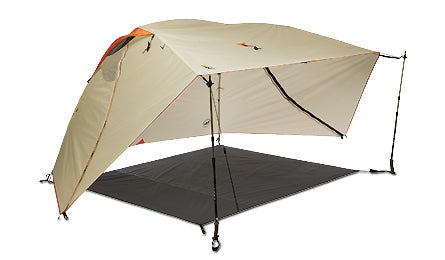 gear guide 2010 BA hager house 2 445×260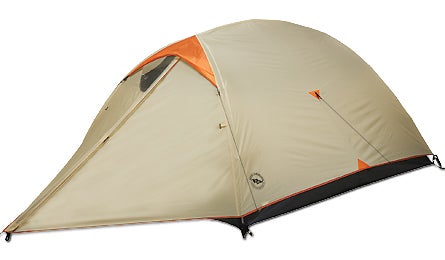 gear guide 2010 BA hager house 3 445×260

gear guide 2010 hager house 140×75
Most Versatile

"The Transformers tent." That's what one tester dubbed this three-season dome, which does triple duty as a traditional backpacking tent, a car- or tree-supported tarp, and an ultralight "fastpitch" tent. The trick is a design (with zip-off vestibules) that makes the most of the Hager House's "fastpitch" function, which allows the fly to stand independently. In bug-free conditions, pack the fly alone for a cavernous four-pound shelter. Want a tarp instead? Just unclip and stow the tent's inner canopy, remove the vestibules, and tilt the fly (with poles) into place against a car or tree.
Voilà, you have a huge sunshade or rain shelter: Four testers dragged camp chairs underneath and enjoyed much better views than they would have huddling inside a tent. They also used it to rig shade for their dog while they went biking. "We used this shelter even when we weren't sleeping—or even in camp—which makes it a great value," says one tester. In tent mode, weather protection proved solid: Testers stayed dry and unruffled during a gusty hailstorm in Utah's La Sal Mountains.
And space and features are adequate for three, with 43 square feet of floor space, ample headroom with a 44-inch peak height, four organizing pockets, and two doors with 10-square-foot vestibules each. But tall guys found the 86-inch length constricting, and vestibule space is skimpy for three. $300; 5 lbs. 12 oz.