Gear Aid Seam Grip WP
Editors' choice for the backcountry cure-all from the 2018 Fall/Winter Gear Guide.
Brand:

Gear Aid

Model: Seam Grip WP
---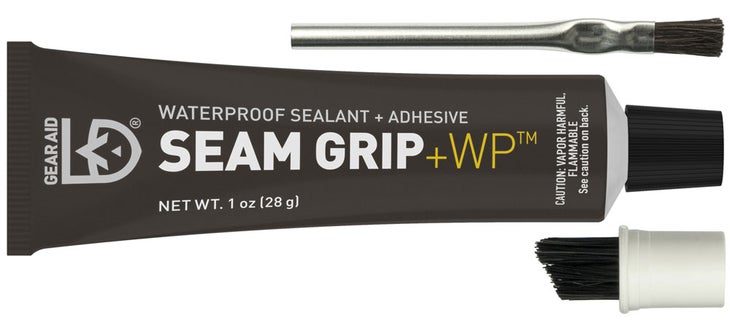 "Like duct tape in a tube," says one tester of this fix-anything substance. In fact, it's been a backpacking staple since backpacking became a popular pastime. And unlike duct tape, Seam Grip can fix tears permanently (in the field or at home) without leaving behind a residue you have to clean up later.
We've used it to patch holes in jackets, gloves, tent flys, sleeping pads, and soft-sided water bottles; to fix delaminated boot soles; and to waterproof tarp and tent seams. (It takes 12 hours to fully cure.) Ever since Seam Grip became part of the inaugural class of Editors' Choice Awards in 1993, it's been helping us squeeze more life out of our equipment.
It is the literal glue that holds some of our most cherished gear together.
Weight: 1 oz.
–

See more of the Editors' Choice Gear for Winter 2018

See the entire Winter Gear Guide

–