Garmont Momentum WP Mid
Best traction in footwear from the Fall/Winter 2018 Gear Guide.
Brand:

Garmont

Model: Momentum WP Mid
---
---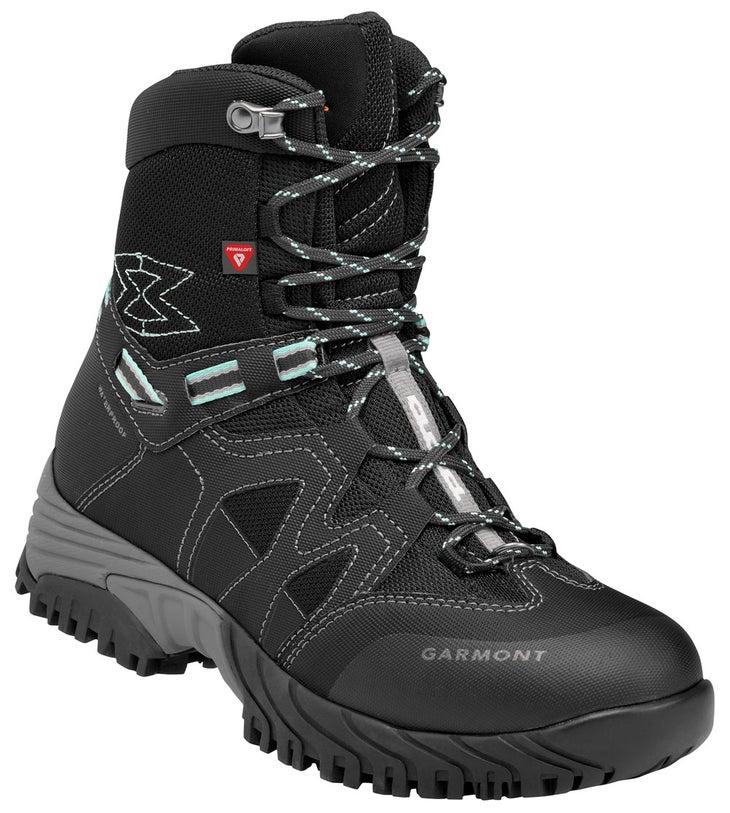 After a winter spent in the parks that border Lake Ontario, our New York tester reports that the Momentum gave her purchase even on icy trails. "These boots gripped on frozen puddles, hard-packed snow, and slush," she says. "I never had to grab the nearest tree to hold myself up." The Momentum's rubber outsole is studded with miniscule fiberglass particles—you can't see them, but touch the boot's multidirectional lugs and you'll feel them—that provide traction in slick terrain. (They don't offer increased grip in mud or dirt, though.)
THE DETAILS
The 200 grams of PrimaLoft Gold insulation kept one tester's toes warm on a 15°F day. A thin strip of webbing wraps around the heel and cinches tightly when you lace up for a snug fit. "I have narrow feet and usually experience slippage, but I never got a hot spot," said a tester after four months in the Momentum. Tradeoff: The high cuffs offer protection from debris, but having only a single metal quick lace made it tough to cram our feet inside.
TRAIL CRED
"I crossed multiple icy, ankle-deep creeks on a hike by the lake, and the Momentums didn't leak a drop," our tester says of the waterproof membrane.
Weight: 2 lbs. 14 oz.
Sizes: Men's 8-13, Women's 6-10
–

See more Footwear for Winter 2018

See the entire Winter Gear Guide

–