Four All-Star iPad Apps for Camping
Is the iPad coming to a campsite near you? It saves its weight in maps, guidebooks, novels, songs, and more. Here are four top apps for hikers.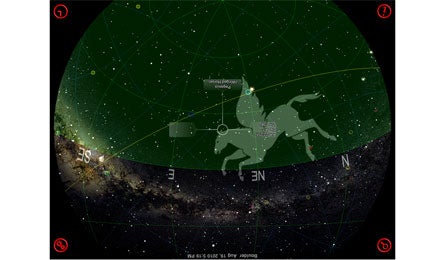 GoSkyWatch Planetarium (Courtesy Photo)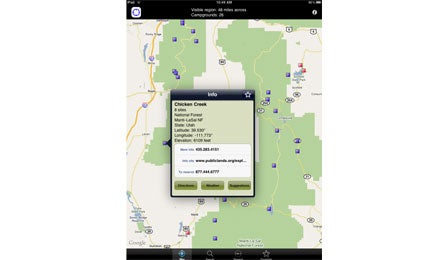 Campwhere (Courtesy Photo)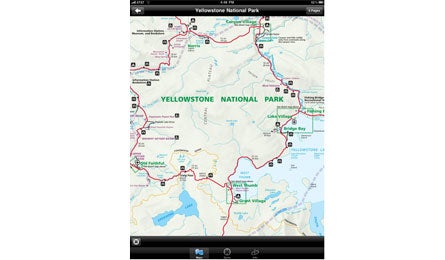 Maplets (Courtesy Photo)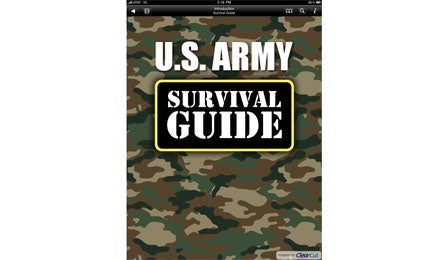 Army Survival for iPad (Courtesy Photo)
GoSkyWatch Planetarium $6

Never geeked over an app? You will now that you can finally identify all those stars overhead. Just point your iPad to the night (or day) sky and watch constellations flash to life: Leo, Andromeda, Perseus, and countless others. No connection in the backcountry?
No problem—either search by location or enter your campsite's GPS coordinates into the app before you leave, save the location, and launch when you arrive at camp. Turn on night mode to convert the color scheme to red and black for better viewing. Even offline, a star's constellation, distance, rise, and set pop right up.

Campwhere $6

Put all 9,500 public U.S. and Canadian campgrounds at your fingertips. Offline, access GPS coordinates, elevation, and contact and reservation numbers, search for sites (they're all stored locally on the app), save your favorites, and figure out which sites are federal, state, and local.
With a network connection, find the sites nearest you, get one-touch access to websites and daily weather reports, and tap into Google Maps for directions. You'll never sleep in a motel (or your car) again.

Maplets $3

Wish you'd saved that little map you got at Yosemite's entrance station? Get it, plus nearly every other NPS visitor map and many more recreational maps, through Maplets. From park trail maps to ski resorts and even city bike routes and transit systems, they're all here.
Pick your location either by searching or using the map. Then, touch "Search in Area" and up to 25 pins will pop up. Don't see your map? Touch "Request" and submit the name. Maplets will upload it and email you when it's ready.

Army Survival for iPad $2

It's the classic Army Field Manual, but no sergeant makes you do pushups. Skim by chapter, bookmark essential skills to reference later, and follow step-by-step instructions with how-to illustrations on everything from shelter building to starting a fire with a binocular lens.
Need to set a fractured leg? Skip the trial-and-error and learn how the pros do a field fix with saplings. Gripe: The search function is fine for broad categories (frostbite), but slow when you're looking for more obscure details.