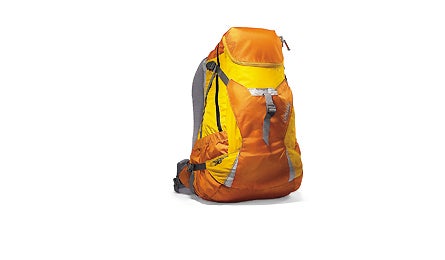 CamelBak Vantage 30, Setthughes.com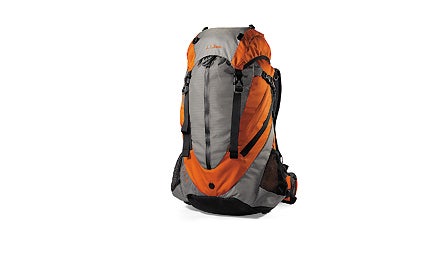 L.L. Bean Bigelow, Sethhughes.com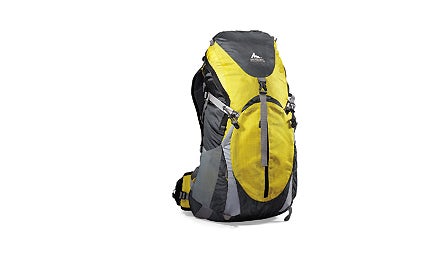 Gregory Z30, Sethhughes.com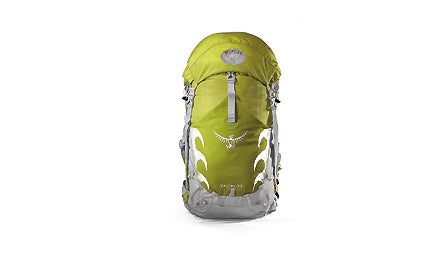 Osprey Talon 33, Sethhughes.com
Best Hydration

CamelBak Vantage 30

Got a heavy load and a hot day ahead? Choose this well-ventilated hydration pack. "It'll carry a load of rocks without digging into your spine, and my back barely got sweaty," one tester reported after hauling 30 pounds while canyoneering in Utah. The key is the pack's innovative backpanel, which supports eight floating mushroom-shaped plastic pads. Each pad rides independently against your back and the assembly is contained within a mesh pocket, so 2 inches of air-conditioned space sit between you and the packbag. The sack itself is smartly designed, with a cavernous shove-it pocket and the usual peerless CamelBak hydration system (price includes a 100-ounce reservoir). Try before you buy: Since the payload's center of gravity is farther back than in a typical pack, you need to lean forward into the harness more, which may irk some hikers. $150; 1,600 cu. in.; 3 lbs. 5 oz.
Best Buy

L.L. Bean Bigelow

Three years running there's been no better deal in daypacks. The Bigelow earned an Editors' Choice Award (4/06) for its combination of durability, features, and fire-sale price, and this season's model hits the same sweet spot. The top-loading Bigelow is tough and stable, reported one tester after squeezing through abrasive Escalante slot canyons. Smart details like a hipbelt pocket, built-in rain cover, mesh water bottle pockets, and a shove-it pocket rival the features found on packs that cost twice as much. Downsides: It's a tad small to be pressed into overnight service, and it's heavy for the capacity. For a women's-specific harness, check out the similar Celia ($59). $69; 1,872 cu. in.; 3 lbs. 14 oz.
Best All-Around

Gregory Z30

"Darn close to the perfect daypack for general duty," wrote our most finicky tester. The harness has zero sway or roll, even when he jumped down ledges in Capitol Reef. The suspended mesh backpanel keeps things cool, and the thin shoulder straps and hipbelt are wide enough to distribute pressure. Twin mesh hipbelt pockets are deep enough to hold blocky items like GPS units or mini-cameras. The panel-loading packbag has a wide opening, and a well-sized shove-it pocket and mesh wand pockets easily swallow liter bottles or windbreakers. Nitpick: Because the frame curves inward to create ventilation, it's hard to load the Z30's tapered packbag with bulky gear, especially if you're toting a full hydration bladder. $119; 1,800 cu. in.; 2 lbs. 12 oz.
Top Ultralight

Osprey Talon 33
From dayhike to thru-hike, this 2-pound pack excels. One tester hauled it on a traverse of Wyoming's Wind Rivers and reported, "It's light as mist, with just the right features to get by." The top-loading packbag closes with a simple two-compartment lid. The elastic shove-it pocket, bottle pockets, and dual hipbelt pockets all stretch for rude overstuffing. Your hydration bladder slides between the packbag and backpanel, so interior space isn't compromised and refills don't require you to empty your payload. Easy-access pockets on the shoulder straps hold energy gels or cell phone. Comfort advisory: Pack carefully, because your load is the frame. $129; 2,000 cu. in.; 2 lbs.