Couples Camping 101: Little Extras
Freshen up for backcountry lovin' with these little extras.
[safety net]
There's no 7-11 where you're headed, so make sure to pack protection or you might get shut down rather than lucky. Toss the Adventure Medical Kit Backcountry Intimacy Kit ($15, mountaingear.com) in your pack and you're ready for action. It includes three condoms, 2 packets of lubrication, plus wet wipes and compressed towels and a disposable bag.
[massage oil]
Use your imagination: Badger Ginger Deep Tissue Massage Oil ($18 for 4-oz. bottle, badgerbalm.com) is smooth and moisturizing, it absorbs into the skin quickly, and it smells good enough to eat.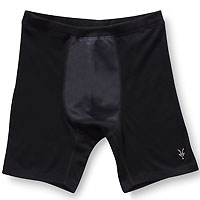 [lip Rx]
Nobody wants to smooch dry, cracked lips. Get a couple sticks of all-natural Hurraw! Lip Balm ($4, hurrawbalm.com). They come in all sorts of yummy flavors. Get lime for you and mint for your mate and make Mojitos!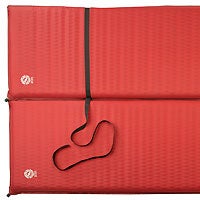 RETURN TO THE COUPLES CAMPING GEAR GUIDE HOMEPAGE