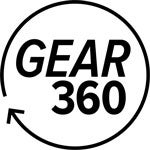 Gear 360 gives consumers the best available product information all in one place, through independent editorial and reader reviews, and verified consumer ratings. Brands pay a fee to be included in the Gear 360 program but have no influence over the reviews or scores we publish. We may earn a commission on purchases made through our site.
BACKPACKER Gear 360 Review
If you hike and train hard, your feet deserve some TLC—and this sandal delivers. The Chillos are light, and have ample arch support for sore feet. "I have a high instep, which means that I usually can't wear slides, but the single, zig-zagging adjustable strap on this one means I can easily customize my fit and alleviate instep pressure," one tester says. While the Chillos probably aren't best for getting in your 10,000 steps, they're perfect for post-hike comfort, wear around camp, kicking around the house, and running quick errands, thanks to a pillowy EVA midsole. "After a workout, it's a nice respite from the confinement of training shoes," our tester adds. Small gripe: One tester reported that the threads on the ends of the webbing felt a bit rough when she constantly brushed up against it.
Active Pass Member Review: Cory Michaela Dinter
Out of the box, the Chillos give a real space-age vibe. The adjustable Z/Straps are great—you can rock a tight fit or loosen them up to accommodate a pair of flashy socks (yes, socks with sandals are still cool). The footbeds are comfortable and I love that they don't hold any water; the straps also dry off superfast. They're the most comfortable pair of slides I've ever worn. It's been pretty chilly out in New Mexico so my Chillos have mostly been there for me getting in and out of the hot tub and around the house, but they've also become my favorite post-ski shoe for the drive home. With how light and comfortable they are, I'm looking forward to wearing them down by the river, packing them in as camp shoes on overnighters, and for wearing around town.