Camera Pack Review: Crumpler Karachi Outpost
This hearty camera bag has plenty of room, and padding, to haul picture-taking paraphernalia plus hiking gear.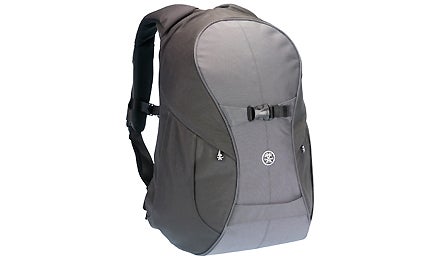 Crumpler Karachi Outpost (Courtesy photo)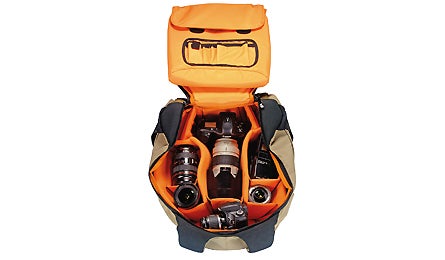 Crumpler Karachi Outpost (Courtesy photo)

Camera Pack

Crumpler Karachi Outpost

"Most camera backpacks suck for real hiking," says our resident photoholic. "The hipbelt, harness, and backpanels are too wimpy for heavy cameras and hiking gear." But he's enthusiastic about the Karachi Outpost, which fits under an airline seat, yet has a ton of padding and support, with room for a hiker's accessories like clothing and water bottles. It has a backpanel zip opening that's great for setting down on mud and sand. A single quick-release strap across the front holds a tripod or wet raingear. The laptop sleeve and padded camera inserts can be removed in one piece to convert the Karachi into a standard hiking pack that's cavernous enough for weekend treks. In Alaska, our tester carried a full-sized SLR, three lenses, chargers, a large solar panel, a 15-amp storage battery, a 17-inch laptop, and an external hard drive. And D-rings on the shoulder harness accommodate a chest holster. $250; 1,220 cu. in. (with camera inserts installed); 5 lbs. 14 oz. (with inserts); 3 lbs. 12 oz. (stripped). crumplerbags.com.