Buying A Better Sleeping Pad
Half of your "good sleep" equation is a comfy pad (the other half is your bag). Look for these 10 essentials when you buy.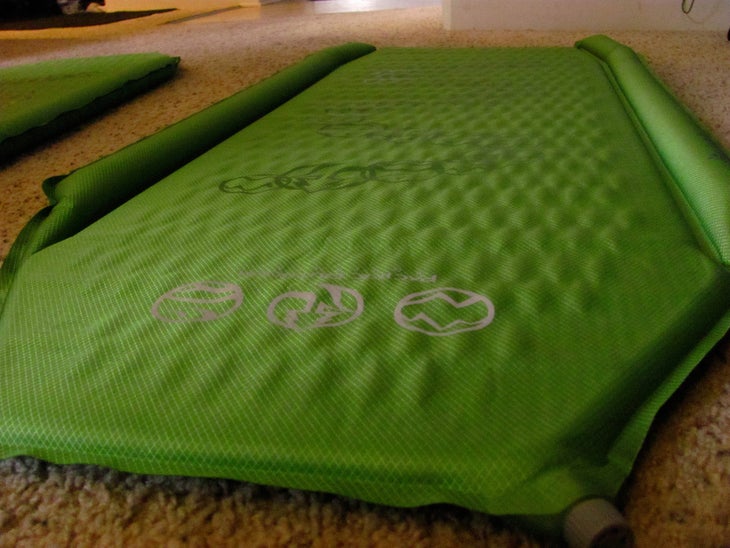 Photo by Amber and Eric Davila
Prioritize your needs. Rank comfort, durability, price, weight and special features in order of their importance to you.
Consider the terrain. If you're camping mostly on soft soils or pine needles, you can get away with a thinner pad, basing your choice mainly on insulating value, features, or price. Hard, rocky camps, and winter outings, and bad backs demand thicker pads.
Think about pack load. If you're already carrying lots of heavy gear, you'll want to minimize your pad's weight and/or length. Several BACKPACKER editors typically carry a 3/4-length pad to save ounces, then put spare clothes or a pack under their legs at night. On the other hand, if you've already trimmed pack weight, you can splurge on more camp comfort.
Pick a pad that's appropriate for your weather. If you'll be camping in winter, layer a closed-cell pad under a self-inflater. You'll have a warmer, more comfortable, and more versatile arrangement than any single pad.
Buy for your size. Pads come in different lengths and widths. No need for a 5-foot-tall hiker to buy a 6-foot-long pad.
Think versatility. A shorter hiker can cut the end off a long closed-cell foam pad to make a sit-pad.
Consider your sleeping style. Can you sleep through a hurricane or does the smallest pebble under your bed keep you awake? Heavy sleepers may not need lots of cushy padding, while light sleepers will want as much comfort as possible.
Plan with your partner. If you camp with a significant other (dogs don't count), check out pads that mate or hook together. Coupling kits are also available.
Try before you buy. Unroll and inflate a self-inflating pad in the store to check for obvious leaks or valve malfunction (the valve should turn smoothly with little muscle power). At home, overinflate the pad with a few breaths, shut the valve, and check it in a few days for slow leaks.
Measure your tent. In many tight two-person tents, full-length sleeping pads overlap at the feet, which means you're carrying some mattress that you don't need. One solution is a mummy-shaped pad.