Brynje Of Norway Wool Thermo Light Zip Polo
Lightest baselayer from the Fall/Winter 2018 Gear Guide.
Brand:

Byrne Of Norway

Model: Wool Thermo Light Zip Polo
---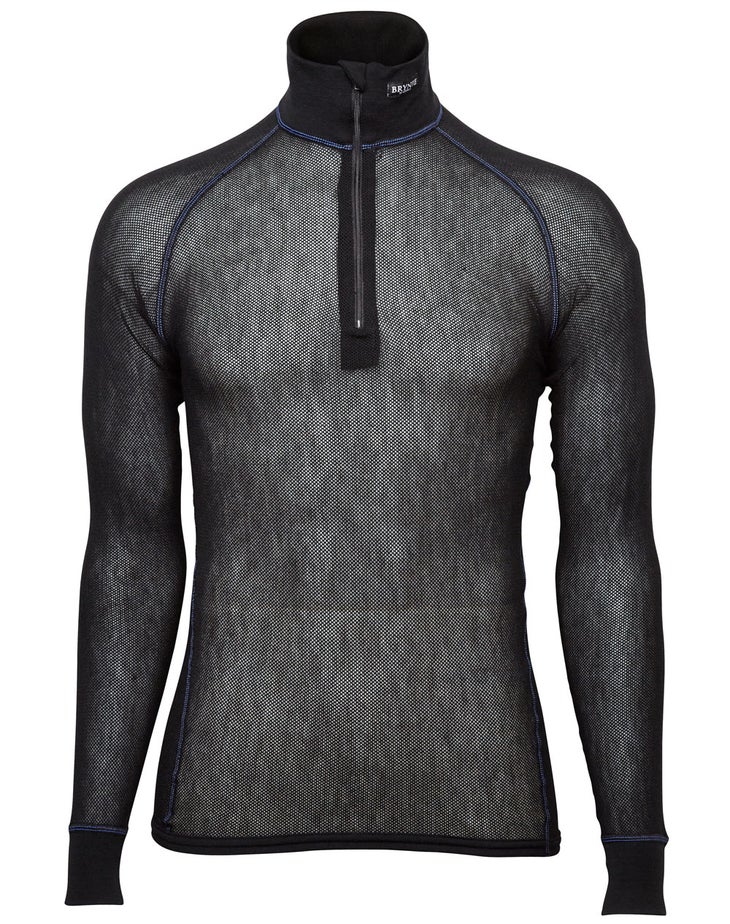 "Burlesque." "Moulin Rouge." "Lady of the night." You'll hear these comparisons from friends when you wear this fishnet top. Let 'em laugh: Brynje's superlight, 80-percent merino, 20-percent nylon mesh packs substantial warmth and obvious breathability, with excellent wicking. The recipe is simple: The Thermo Light's mesh holes form pockets of air that rest against your midlayers (or shell), while also letting sweat vapor escape quickly. We took the set down to -13°F comfortably with a couple of heavier layers on trips in Missouri's Ozarks (but it's probably better suited to temps between 10°F and 40°F).
THE DETAILS
Features are spare on this unisex layer, with just a deep chest zip for extra venting. Durability impressed for such a delicate-looking fabric: We saw some pilling, but no holes or tears after three months of use. Fit is tight and stretchy. Bummer: The knit cuffs bagged out after a day.
TRAIL CRED
"I stripped off every layer I had except for this shirt and, although I looked a bit silly, it prevented the swampfest the rest of my group experienced," said one tester after a sunny, springtime tour in Idaho's Pioneer Mountains.
Weight: 5.3 oz.
Sizes: XS-XL
–

See more of the best Baselayers for Winter 2018

See the entire Winter Gear Guide

–