Big Trips Made Easy: Allagash Wilderness Waterway, ME
Floating a liquid maze in the Northeast's lake-riddled forests
High Sierra | Allagash | Glacier Peak | Hayduke Trail
The trip For every minute of six blissfully uncrowded days, this journey will immerse you in Maine's sublime–and notoriously hard-to-navigate–forests and waterways. Unless you're an Abenaki elder, you'll likely find that one cove or forested shoreline in the Allagash Wilderness looks pretty much like another: beautiful, but confusing.
Tech assist For a trip like this, get a custom-centered topo, which you can create at offroute.com and premark with the route, portages, and campsites. OffRoute will print it on waterproof paper up to 42 by 72 inches and mail it. Example: See our custom map at backpacker.com/allagash (excerpted below; the yellow dots below are waypoints).


Maps International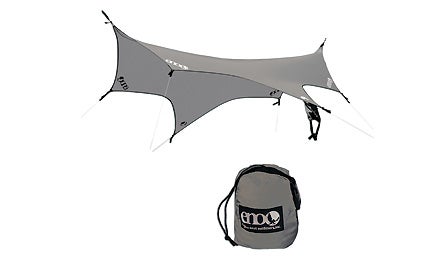 The route Our chosen 50-mile chunk of lakes and streams on the southern end of the Allagash travels along boundless wild shorelines where eagles and osprey soar. Between portages, you'll find a degree of remoteness that's rare east of the Mississippi. Best layover: Ice Cave Campsite (19T 0457515E 5131068N), with its rock "caves" (actually bizarre fissures in large slabs); it's on the waterway's most remote lake, Allagash. From the North Maine Woods Campsite on Umbazooksus Stream, connect the following water bodies in this order: Caucomgomoc Stream, Black Pond, Caucomgomoc Lake, Ciss Stream, Round Pond (pick up the portage trail at 19T 0456770E 5122131N), Allagash Lake, Allagash Stream, Chamberlain Lake, Mud Pond (portage trail at 19T 0474580E 5113450N), and Umbazooksus Lake.
The Way This loop starts and ends at the North Maine Woods Campsite on Umbazooksus Stream. From the entrance to Baxter State Park on ME 157, continue driving west about 20 miles on the Golden Road. Turn north onto Telos Road and follow it about 27 miles to Chamberlain Bridge. Turn west onto Longley Stream Road and continue eight miles.
GuideAMC River Guide: Maine ($15, AMC Books)
Map Make your own at OffRoute.com, or use the Northern Forest Canoe Trail map 12–Allagash Region South ($10, The Mountaineers Books)
Season Mid-May (post-ice-out) through September; black flies are abundant into July.
Permit Get a permit when you pass through an entrance station operated by North Maine Woods (northmainewoods.org).
Contact Maine Bureau of Parks and Lands, (207) 941-4014, http://www.state.me.us/cgi-bin/doc/parks/find_one_name.pl?park_id=2