BACKPACKER PRO Maps: Custom maps for your adventures
We've teamed up with map partner myTopo to create custom, pre-planned adventures printed on waterproof topo paper. No need to buy and carry multiple maps. Bonus: PRO Maps sync with your handheld GPS, your smartphone, or your tablet for a complete in-field mapping experience. Our archive is over 100 maps strong and growing.
Zoom in and click on a pin below to see the PRO Map near that location. 




How to order Click on a Pro Map to preview the map on myTopo.com. All maps are printed on waterproof expedition paper and include turn-by-turn hiking directions, in-depth trip planning essentials, and Lat/Long Tics plus UTM Tics for in-field navigation. Check out a PDF of the map to see the details. Don't see a map for your next trip? Make your own custom map using our map builder.




Example of PRO Map for Camp Muir, Mount Rainier National Park, Washington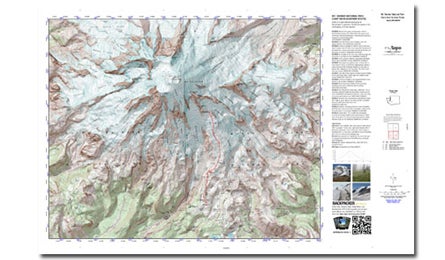 Coming Soon! These destinations, plus many more.


CALIFORNIA


CAChannel Island National ParkSanta Rosa Island
CADeath Valley NPBadwater Basin to Gold Valley
CAYosemite NPDewey Point Snowshoe (Winter Route)
CALava Beds National MonumentThree Sisters Loop
COLORADO


COWhite River National ForestFour Pass Loop
MAINE


MEMaine Public Reserved Lands Little Moose UnitBig Moose Mountain
MEME Public Reserved Lands, Nahmakanta UnitDebsconeag Loop
ME100-Mile WildernessLittle Lyford to Gorman Chairback
NORTH CAROLINA


NCPisgah National ForestBlack Balsam Knob to Cold Mountain
NCGorges State ParkTwo Gorges Loop
NEW MEXICO


NMBandelier National MonumentAlamo to Capulin Canyon
NMWheeler Peak WildernessWheeler Peak Loop
NEW YORK


NYAdirondack High PeaksFive Mountain Loop
NYHarriman State ParkLong Path Loop
OREON


ORMt. Hood National ForestRock and Serene Lakes Loop
ORDeschutes National Forest/3Sisters WildernessBroken Top Loop
UTAH


UTGrand Gulch Primitive AreaKane Gulch to Todie Canyon Loop
UTBryce Canyon NPUnder the Rim Trail
VIRGINIA


VAShenandoah NPRocky Top Loop
VAMt. Rogers NRAIron Mountain Loop
VALittle Dry Run WildernessIron Mountains
WASHINGTON


WAGlacier Peak WildernessSpider Glacier
WAOlympic National ParkHoh River to Third Beach
WAGifford Pinchot National ForestTrapper Creek Wilderness Loop
WAAlpine Lakes WildernessEnchantment Lakes Basin
WASnoqualmie National ForestGoldmeyer Hot Springs
WAMt. St. Helens National MonumentLoowit Trail
WYOMING


WYWyoming RangeHorse Heaven Loop
OTHER NATIONWIDE ADVENTURES


AKChugach State ParkCrow Pass Trail
AROuachita NFEagle Rock Loop
AZCoconino National Forest West Clear Creek Canyon
FLEverglades National Park10,000 Islands Loop
GACohutta WildernessJacks River Trail
IDFrank Church-River of No Return WildernessLoon Creek to Horseshoe Lake
ILShawnee National ForestGodwin Trail to Inspiration Point
INHoosier National ForestTwo Lakes Loop
KYDaniel Boone National ForestSheltowee Trace
MDAssateague Island National SeashorePine Tree Loop
MIPorcupine Mountains Wilderness State ParkLake of the Clouds to Summit Peak
MTAbsaroka-Beartooth WildernessWood Lake
MTLee Metcalf WildernessHilgard Basin
NENebraska National ForestSoldier Creek Wilderness Loop
WVMonogahela National ForestCranberry Loop